Meet the Togolese Yoruba town of Atakpame in the Togo Republic
1.5 min read
Categories: News
Atakpame is the Fourth largest city in Togo by population and is situated in the center of the country in a majority Yoruba-speaking part called Ogou which has a population of around 260,000 people. The dialect of Yoruba spoken here is called Ifè.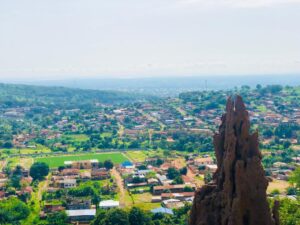 Atakpame is located on a hilly wooded savannah on the eastern end of the Atakora mountains. Together with Kpalimé, it represents the last major settlements of Yoruba origin dotted between the Niger and the Volta rivers.
Today, while Atakpame is majorly Ife speaking, Kpalime is majority Ewe speaking. The Ife people of Togo trace their history to Ife in Nigeria & Chabe (Savè) in Benin. It was from there that they migrated to the originally Yoruba city of Chabelu (now Savalou) in Benin before crossing over into their territory in what would later become central Togo.
In the 1764 Battle of Atakpamé, the town was the site of a clash between the Akan state of Akyem with the Oyo Empire against the forces of the Ashanti Empire. The result of the battle was a crushing defeat of the Ashanti forces and the death of their Juabenhene (head of one of the royal clans).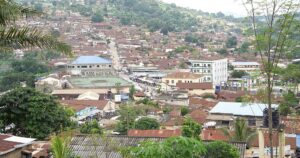 Today, most native residents of the city belong the Ana subgroup of the Yoruba people. Other Yoruba-speaking settlements in the locality include; Akpare, Goubi, Djama, Kaboli, Anie, Kamina, Moretan – Igberioko, Kolokope, Glei.
Atakpame is fondly referred to as the city of 7 hills (sept collines). Some of these hills include Oke Omi kosi, Oke Batabali, Oke Agemo, Oke Akposso, Oke Mefa, Oke Ekpa, and Oke Ologbo. Annually the ife of Togo come together to celebrate 'Odon Itsu' (Yam festival) and reinforce their culture.
Credit: THE YORUBA NATION CH