President Muhammadu Buhari has said that he is not into politics for fun, frivolities or to amass wealth.
He said he joined politics to make a difference to the lives of Nigerians. According to him, he is also seeking for second term in office by his passion to truly serve Nigeria and Nigerians.
He gave this hint on his tweeter page this evening.
Hear him :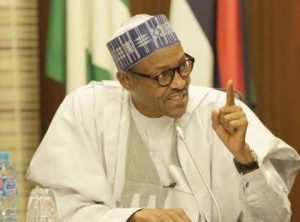 "I am not in politics for fun, frivolity or to amass wealth. I have always been driven by a deep sense of commitment to make a difference to the lives of our people. And my decision to seek a second term in office is informed by this passion to truly serve Nigeria and Nigerians. "