An economic expert and a renown banker from Ekiti State, chief Bisi Bamgboye, has tackled president Muhammadu Buhari on the poor shape of Nigeria's economy while he applauded the achievements of governor Ayodele Fayose of Ekiti State.
In this interview, Chief Bamgboye never minces words when analysing the failed areas of Nigeria's economy under President Buhari led administration. He did not also waste time in pointing out the strength and achievements of governor Ayodele Fayose of Ekiti state as the executive governor of the state for the past few years now.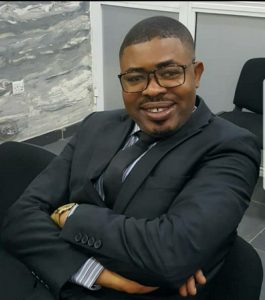 Tell Us About yourself sir.
"My name is Chief Bisi Bamgboye from Igbole Ekiti, Ido-Osi local government of Ekiti State. I am an economist, a banker, a business administrator and a community leader."
What can you say about the performance of governor Ayodele Fayose in Ekiti State under PDP since he took over as the executive governor of Ekiti State?
"Governor Ayodele Fayose is a governor with a caring heart. A father of the downtrodden in Ekiti state. I love him so much for his bravery and doggedness.He has handled the issue of herdsmen properly in Ekiti. Moreover, he's a performer that should be loved by everyone in Ekiti State. He has done wonderfully well in the areas of infrastructural development, health, agriculture and in education. Governor Fayose has improved the educational standard of Ekiti State. As I speak, Ekiti state has the best results in WAEC and the best in NECO. He has  achieved a lot in terms  of construction of roads, bridges, etc in many Ekiti towns which is  unequalled in the history of the state. In overall rating, I will score him 90%. Though, there are rooms for improvement."
What is your advice to the people of Ekiti State (electorates) as the next governorship election in the state draws nearer.
"My people should vote with their conscience. Ekiti people should not sell their votes to get money. They must resist financial inducement and vote with their future in mind. Every Ekiti electorate must remember that his vote is his voice. It is high time we voted credible people into political offices based on conviction that the person has the credibility and willingness to truly serve the people. Leaders will not be accountable to the electorates when they buy themselves into power. It is my wish and advice that my people should not sell their birthright in the forthcoming election in Ekiti State."
Insinuations from some quarters has it that you may be interested in contesting for a political office soonest, how true or untrue is this sir?
"Well, people must aspire so as not to expire. However, we are all involved in politics in diverse ways not necessarily when we aspire for political offices alone. Every one must be involved in nation building."
What is your basic ideology of public leadership sir?
"I believe in servant leadership. True leadership is serving the people as a servant leader. Power belongs to the people. Public offices are meant to be held in trust for the people by the occupants, therefore leaders must not betray the trust reposed in them. It is also important that our nation must be governed by rule of law.The rule of might breeds injustice. Our democratic institutions must be respected. It is when public and economic institutions are properly run that  we can banish poverty and guarantee prosperity for our people."
How will you rate president Buhari APC led administration in Nigeria?
"The economic hardship in Nigeria must be addressed immediately.The government needs to reduce the cost of doing business in the country, particularly, the cost of fund, our interest rate is very high and this makes it practically difficult for small businesses to survive and grow.The rate of insecurity is high especially the killings by herdsmen in Nigeria. Nigeria's debt stood at N21.73tn as of December 31, 2017, compared to N12.12tn as of June 30, 2015, according to the Debt Management Office.The country's debt is above 20 percent of GDP while interest payment on the loans is a serious issue as revenue is just 6 percent of GDP."