In their determination to wrestle power from President Muhammadu Buhari and his party, the All Progressives Congress (APC) in the forth coming 2019 general election in Nigeria, former President Olusegun Obasanjo's new political party, African Democratic Congress (ADC) has started talking with the Peoples Democratic Party (PDP) and other 39 political parties in Nigeria for a possible coalition against the ruling APC in 2019 general election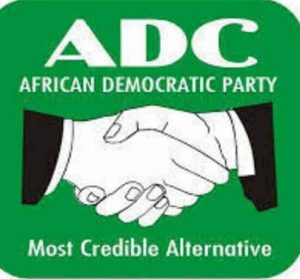 Our investigation revealed that ADC is presently in alliance discussion with the following political parties: Peoples Democratic Party (PDP), Social Democratic Party (SDP), All Progressives Grand Alliance (APGA), Accord Party, (AP), the Labour party (LP), Progressive People's Alliance (PPA), Young Progressive Party, (YPP) , Peoples Redemption Party (PRP), Advance peoples Democratic Party (APDA), United Progressive Party (UPP), Action Democratic Party (ADP), Action Alliance (AA) and several host of others.
Our search light also indicates that the Nigerian Intervention Movement, co-chaired by Dr. Olisa Agbakoba (SAN) and Dr. Abdujalil Tafawa-Balewa, is also involved in the new political move to ensure there is a mega coalition of various political parties against the APC before 2019 election.
StarNews.com.ng gathered that an MOU with all the prospective coalition party and other parties in the electoral alliance will be signed in the next 15 days after due consultations with various leadership organs of all the political parties produce expected results.