By Pst David Adenodi
Many people across the world have interpreted deliverance to mean setting free the people who are possessed of demons therefore many Christians cannot see a need for deliverance as it were. Why? It is true that just as you cannot be possessed with light and darkness at the same time, one cannot possess Jesus and Satan at the same time.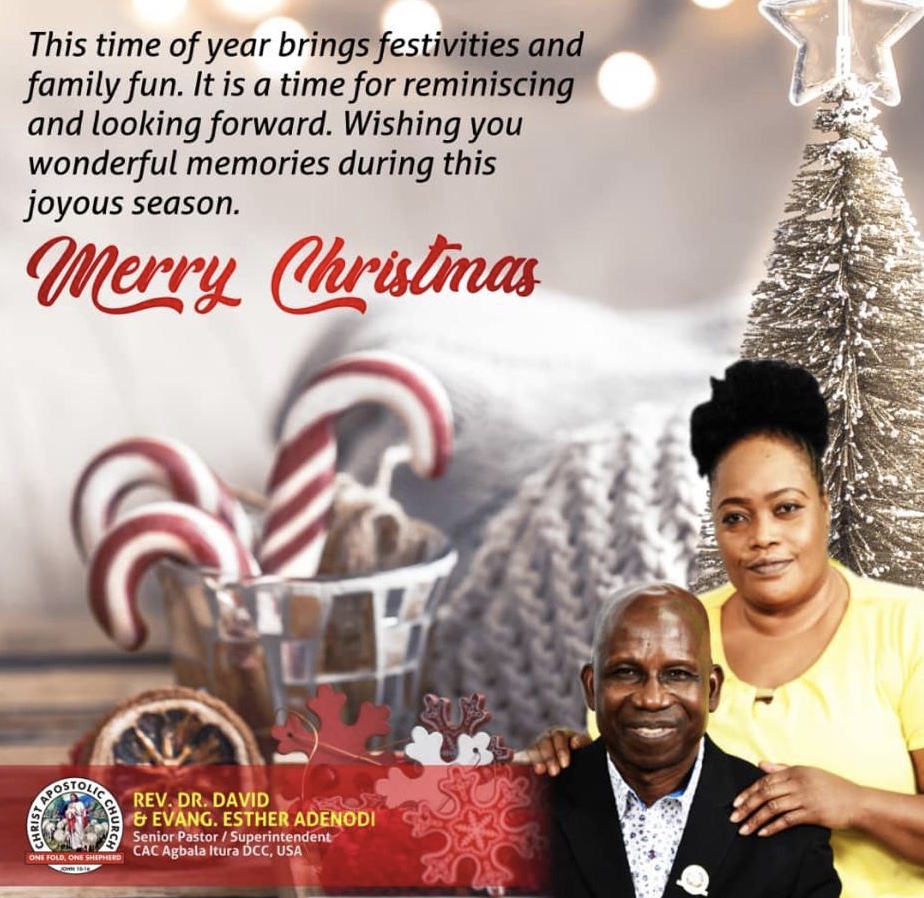 The devil cannot possess a believer, the devil oppresses many believers, anyone that is possessed needs deliverance as much as anyone who is oppressed, Pharaoh did not possess the Israelites in Egypt, he only oppressed them.
"And the Lord said, I have surely seen the affliction of my people which are in Egypt, and have heard their cry because of their taskmasters; for I know their sorrows; And I am come down to deliver them out of the hand of the Egyptians, and to bring them up out of that land unto a good land and a large, unto a land flowing with milk and honey; unto the place of the Canaanites, and the Hittites, and the Amorites, and the Perizzites, and the Hivites, and the Jebusites."
‭‭Exodus‬ ‭3:7-8‬ ‭KJV‬‬
Deliverance from oppression is going to battle with the devil and in every battle, the weapon you use will determine your victory, in the case of the redemption, our victory is already guaranteed
"These things I have spoken unto you, that in me ye might have peace. In the world ye shall have tribulation: but be of good cheer; I have overcome the world."
‭‭John‬ ‭16:33‬ ‭KJV‬‬
THE WORD
"And ye shall know the truth, and the truth shall make you free."
‭‭John‬ ‭8:32‬ ‭KJV‬‬
"Which he wrought in Christ, when he raised him from the dead, and set him at his right hand in the heavenly places, Far above all principality, and power, and might, and dominion, and every name that is named, not only in this world, but also in that which is to come: And hath put all things under his feet, and gave him to be the head over all things to the church,"
‭‭Ephesians‬ ‭1:20-22‬ ‭KJV‬‬
FAITH
"For whatsoever is born of God overcometh the world: and this is the victory that overcometh the world, even our faith."
‭‭1 John‬ ‭5:4‬ ‭KJV‬‬
"Above all, taking the shield of faith, wherewith ye shall be able to quench all the fiery darts of the wicked."
‭‭Ephesians‬ ‭6:16‬ ‭KJV‬‬
"The thief cometh not, but for to steal, and to kill, and to destroy: I come that they might have life and that they might have it more abundantly."
‭‭John‬ ‭10:10‬ ‭KJV‬‬
THE NAME
"Wherefore God also hath highly exalted him, and given him a name which is above every name: That at the name of Jesus every knee should bow, of things in heaven, and things in earth, and things under the earth; And that every tongue should confess that Jesus Christ is Lord, to the glory of God the Father."
‭‭Philippians‬ ‭2:9-11‬ ‭KJV‬‬
THE BLOOD
"Then Moses called for all the elders of Israel, and said unto them, Draw out and take you a lamb according to your families, and kill the Passover. And ye shall take a bunch of hyssops, and dip it in the blood that is in the basin, and strike the lintel and the two side posts with the blood that is in the basin, and none of you shall go out at the door of his house until the morning. For the Lord will pass through to smite the Egyptians; and when he seeth the blood upon the lintel, and on the two side posts, the Lord will pass over the door, and will not suffer the destroyer to come in unto your houses to smite you. And ye shall observe this thing for an ordinance to thee and thy sons forever. And it shall come to pass, when ye come to the land which the Lord will give you, according as he hath promised, that ye shall keep this service. And it shall come to pass when your children shall say unto you, What mean ye by this service? That ye shall say, It is the sacrifice of the Lord's Passover, who passed over the houses of the children of Israel in Egypt when he smote the Egyptians and delivered our houses. And the people bowed the head and worshipped. And the children of Israel went away and did as the Lord had commanded Moses and Aaron, so did they. And it came to pass, that at midnight the Lord smote all the firstborn in the land of Egypt, from the firstborn of Pharaoh that sat on his throne unto the firstborn of the captive that was in the dungeon; and all the firstborn of cattle. And Pharaoh rose in the night, he, and all his servants, and all the Egyptians; and there was a great cry in Egypt; for there was not a house where there was not one dead. And he called for Moses and Aaron by night, and said, Rise, and get you forth from among my people, both ye and the children of Israel; and go, serve the Lord, as ye have said."
‭‭Exodus‬ ‭12:21-31‬ ‭KJV‬‬
"As for thee also, by the blood of thy covenant I have sent forth thy prisoners out of the pit wherein is no water. Turn you to the stronghold, ye prisoners of hope: even today do I declare that I will render double unto thee; When I have bent Judah for me, filled the bow with Ephraim, and raised thy sons, O Zion, against thy sons, O Greece, and made thee as the sword of a mighty man."
‭‭Zechariah‬ ‭9:11-13‬ ‭KJV‬‬
YOUR MOUTH
"I am the Lord thy God, which brought thee out of the land of Egypt: open thy mouth wide, and I will fill it. But my people would not hearken to my voice, and Israel would none of me. So I gave them up unto their own hearts' lust: and they walked in their counsels."
‭‭Psalms‬ ‭81:10-12‬ ‭KJV‬‬
"I will give you a mouth and wisdom, which all your adversaries shall not be able to gainsay nor resist."
‭‭Luke‬ ‭21:15‬ ‭KJV‬‬
THE ANOINTING
"I have found David my servant; with my holy oil have I anointed him: With whom my hand shall be established: mine arm also shall strengthen him. The enemy shall not exact upon him, nor the son of wickedness afflict him. And I will beat down his foes before his face, and plague them that hate him. But my faithfulness and my mercy shall be with him: and in my name shall his horn be exalted."
‭‭Psalms‬ ‭89:20-24‬ ‭KJV
Pastor David Adenodi (PhD) is the Senior Pastor Superintendent, Christ Apostolic Church (Vineyard Of Comfort) U S A Member CACNA Coordinating Council