Human crowd like bees today flooded Ado Ekiti, the Ekiti State capital, to attend the People Democratic Party (PDP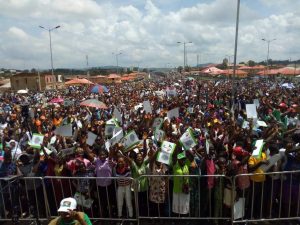 mega rally that took place at Fajuyi Pavilion in solidarity with the candidate of the PDP prof Kolapo Eleka against the July 14 gubernatorial election coming up in the state.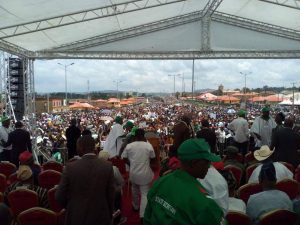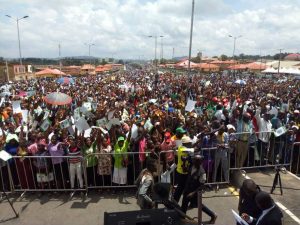 The supporters of the PDP were in jubilation singing the praises of the governor,Mr Ayodele Fayose and his deputy, prof Kolapo who also double as PDP candidate for the July 14, 2018 gubernatorial election in the state.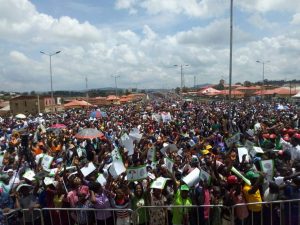 See more pictures.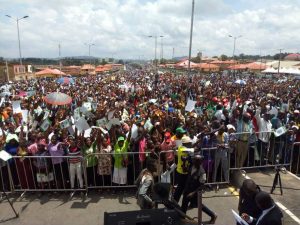 Starnews gathered that array of PDP notable leaders in Nigeria were in attendance.