Ondo 2020: Why Zoning Arrangement Cannot Be Ruled Out
By Akinrinlola Olumide
Dear PDP members,
Zoning arrangement cannot be ruled out as part of the factors that determine how elections are won in Ondo State.
Ondo State is different from any other states in Nigeria. Hence, all political parties must operate within the peculiarities cum tradition of the state.
The sunshine state is a place where 60% of the electorates are very sensitive, informed, and educated; whereby 50% of them cast their votes during elections based on fairness, justice, and equity of power rotation to avoid marginalisation and infrastructural imbalance as witnessed in the last administration which has also been replicated by the present administration.
Ondo state electorates do not have permanent political party unlike Lagos, Rivers and others. The aged long tradition of power rotation is very key to the success of any political party at the poll as far as the state is concerned.
However, I am not discouraging people from exercising their constitutional electoral rights of contesting the 2020 governorship election of Ondo State regardless of which Senatorial District they belong. But one thing is clear here, to contest and win primary election of a political party is not the-same as wining the general election which is very key in unseating and taking over from the ruling party in the state.
In my considered opinion, no candidate under PDP or APC from Ondo Central can win 2020 election in Ondo State if fielded by any of the party to stand for election in 2020.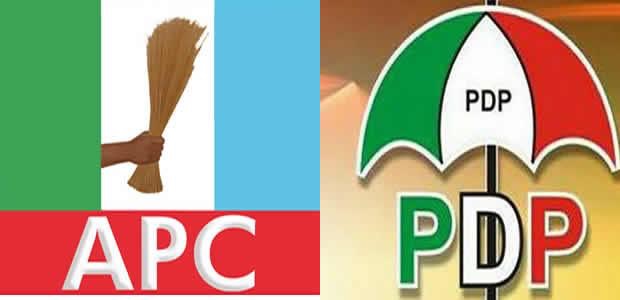 This is not because people from the district are not qualified or have the potentials to win election, it is because our people in other Senatorial districts (Ondo South and Ondo north) hate marginalisation.
Therefore, they will not allow injustice, unfair rotation of power which has been killed, dead and thrown down to the pit of hell to reincarnate back to the political system of Ondo State in 2020.
If by error the PDP produce a candidate from the central after a prosperous two terms of Dr. Olusegun Mimiko who is from the central senatorial district of the state, then, it is certain and clear that the electorates in Ondo-State will cast their votes to correct such error of obvious marginalisation.
Electorates will not buy the idea of marginalisation where a particular Senatorial district will dominate the others. No Senatorial district is ready to be sold out to another for any reason. And this is where the spoiler's roles — which is predominantly peculiar to Ondo State electorates will come to play in 2020, if the opposition PDP refuses to learn from their past mistakes.
Part of the sources of law as far as Nigeria is concerned is general custom, tradition and history of the people.
"It is crystal clear from section 3.7 (2c) of the PDP constitution that zoning arrangement is part of the party's constitution contrary to the aged long deception which attempted to discard the truth."
So, it is uncustomary, untraditional, a clear misnomer, and historically deficient; for anyone to advocate for Ondo Central to produce the next gubernatorial candidate of PDP ahead of 2020 election based on experience and lesson of the past.
Yesterday was an experience to the PDP. Their experience of yesterday was a lesson to them; and it must be taken into consideration to produce the expectation of tomorrow.
It will be a mistake to make a mistake but it is an error and foolishness to repeat such mistake which could obviously lead to a great disaster to the party.
PDP leaders should learn from their past as their present actions can determine the future of the party in Ondo State.
This is the time to reject the devil's offer in order to go far.
Ire oooo.
Olumide Akinrinlola writes from Akure, Ondo -State.