Group gives account of electricity debt collection, fund raising in Ondo South
A group which has been at the forefront of power restoration to the southern senatorial district of Ondo state; Bring Back Our Light (BBOL), on Saturday, gave a financial account of electricity debt collection and fund raising exercise embarked upon in November 2017.
In a document obtained by Starnews NG from Engr. Ogunwa Oboli, (FCA), chairman of the fund raising committee, the group said the report is important in order to maintain the goodwill and integrity of the members of the committee and also the sincere intention of the BBOL.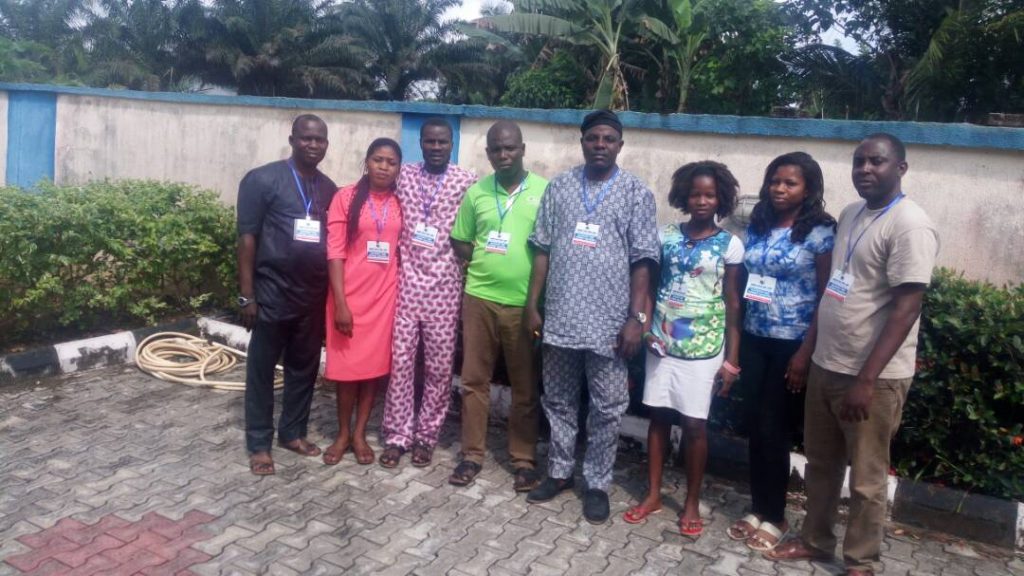 Speaking with our correspondent, the convener of the group, pastor Akinrinlola Olumide, however, said a copy of the said report would be made available to all the royal fathers who are signatories to the said BBOL's account.
He also said the group has not relented but decided to allow the federal government complete all the ongoing repairs embarked upon by them while they are in talks with BEDC consistently for the repairs of electrical cables within communities in line with the instruction of Nigerian Electricity Regulatory Commission (NERC) of July 10, 2017.
See below the financial report signed by Oboli.
Report of BBOL Fund Raising Committee Led by Engr Oguwa Oboli (FCA) over collection of electricity debt exercise that run in Ode Aye community.
Introduction
In our struggle to restore electricity to our people in Ondo South, the Bring Back Our Light (BBOL) in November 2017, set up a fundraising committee to begin the collection of money for electricity debt owed by residents of the affected areas.
The exercise began in Ode-Aye community in November 21, 2017. In a similar development, during this period, some individuals voluntarily made contributions to the BBOL's account which have our royal fathers, Kabiyesi Jegun of Idepe, Kabiyesi Ahaba of Ajagba, Kabiyesi Gbaluwe of Igbotu and late Kabiyesi Amapetu of Mahin Kingdom as Signatories to the said account opened by the BBOL.
The proposed collection was only held in Ode Aye community between November 21, and run through November 25, 2017. The exercise was however discontinued by the BBOL because the good people of Ode Aye did not respond well.
It is also imperative to clarify that collection was not carried out in any other communities of Ondo South by the BBOL apart from the voluntary individuals donations to the BBOL's account.
During the exercise, all monies collected were properly receipted. Bungalow building owners were billed to pay N2,500 while Storey building owners were billed to pay 4,000.
The BBOL also have a schedule of people from Ode Aye community who paid with receipt numbers and amount of money paid. Individuals who made a voluntary contribution were also documented in the same schedule.
Get the latest news at your fingertips by Downloading our news App via Google Play Store
The financial account of the collection is as follow:
Total collection from Ode-Aye community = 676,000 (with records and Bank Statement)
Total voluntarily donated by individuals into the BBLO's account = 730,000 per Bank Statement
Total Interest remitted by bank as at 20/1/2020. = 28,195.44 Per Bank Statement
Total Income. = 1,434,195.44
Total Bank charges as at 20/1/2020. = 9,420.84
Total income is 1,434,195.44. (including bank interest) but when you Less Bank charges of 9,420.84, it will give a closing balance of N1,424,774.6
Total Book balance. =. 1,424,774.60
Balance as per Bank Statement
N1,424,774.60
List of Individuals' contributions
1.0 Engr Oboli. = 250, 000
2.0 Sen Yele Omogunwa =. 250, 000
3.0 Omowa Club. = 100,000
4.0 PST Olumide Akinrinlola. 20,500
5,0 Mrs Akinrinlola Deborah. 1,000
6.0 Isaac Moneyin. 10,000
7.0 Bar Femi Alli. 10,000
8.0 Ilesanmi Samilak. 5,000
9.0 Rotimi Omoloja. 10,000
10.0 Folake Olawolu. 2,500
11.0 Akinseloyin Folagbemi. 20,000
12.0 Olumuyiwa Moneyin. 50,000
13.0 Feyijimi Adesoji. 1,000
Total individuals. 730,000
Notes: The closing balance is less the total bank charges.
The public should also know that no money was collected from individuals by hand by members of the BBOL's Fund raising committee as electricity debt collection. All monies remitted into BBOL's account were either transferred into the account or paid across bank counters by the affected individuals who made voluntary contributions.
It is also imperative to clear the air that no expenses were incurred from the monies collected from Ode Aye residents during house to house collection or from monies contributed into the account by individuals because the group has the means of taking care of running of its day to day activities through the help of our sponsors and through the help of committed individual members.
Recommendations:
1.0 Any individual donor who wish to withdraw his/her money should put up a request letter through the Fund Raising Committee for a refund as soon as possible.
2.0 The Money collected from Ode Aye community will be refunded through the Kabiyesi after showing evidence of payments as certified by the Committee Chairman.
3.0 The interest can be left in the bank for future use.
Notes:
This report is important in order to maintain the goodwill and integrity of the members of the committee also the sincere intention of the group, BBOL.
Signed:
Engr Ogunwa Omoniyi Oboli (FCA)
Chairman Fund Raising Committee
For BBOL.
Dated: January 25, 2020.