Friends, Associates Celebrate Jeje Bidemi's birthday on social media
2.3 min read
Categories: News
Friends and Associates on Friday took to social media to celebrate Engr. Jeje Bidemi Obayangban on the occasion of his birthday today with sweet messages.
Bidemi, a silent achiever and a philanthropist, is the CEO of Obayangban Oil and Gas Limited and the Ondo State Deputy Coordinator of Tantita Security Services Nigeria Limited. He is a man of substance that is popular for his philanthropic kindness impregnated by the generous act of giving to the needy.
In his tribute on Friday, Hon. Akinrinlola Ademola George, wrote, "Today is a perfect day to thank you for all the humanitarian work you do. Thank you for your concern and service to humanity. May you be rewarded on this special day with your heart's greatest desires. Happy birthday Bidemi".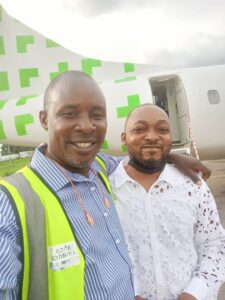 In his message, the Ondo State Coordinator, Tantita Security Services Nigeria Limited, High Chief Idowu Asonja said, "I join families, friends, well-wishers and Ilaje/Ikale people to celebrate the illustrious son of Ilaje land, whose uncommon insight and exemplary leadership in the security field has helped strengthen the progress of the masses.
"Your friendship is one biggest blessing in my life, and I'm so grateful that God brought us together. God knew what He was doing when he made us friends. You are one of the few who I can always count on".
"Wishing you abundant blessings as you take another step in your journey of life. My special prayer for you is that God should give you heavenly blessings of joy, gladness, happiness, greatness, success, breakthrough and promotion coupled with sound health and prosperity."
"Apart from this birthday, I also celebrate the inexhaustible list of your achievements and the account of successful empowerment programmes you have carried out for the youths across Ondo State and beyond. Your leadership traits of humility are admirable just as your generosity is commendable. Your devotion to hard work is worthy of celebration," Asonja added.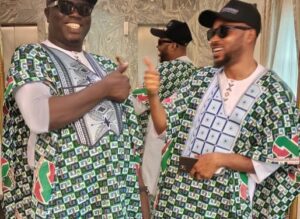 Meanwhile, the CEO of Starnews Nigeria, Pastor Akinrinlola Olumide, has also joined the League of Friends to celebrate the celebrant on Friday.
Pastor Akinrinlola who said Bidemi is an old-time friend and a classmate, described him as a generous man who is kind to all.
He added by saying "Today is the birthday of my old-time friend and my classmate in secondary school. Bidemi is a wonderful person, a known humanitarian whose good deeds have brought succour to many, put smiles on people's faces and uplifted the downtrodden. He's a man that is kind to all. May this message meet him in good health, peace and happiness? Happy birthday OC! I wish you all the best on your day. Remain ever blessed my dear brother," he added.