You Are Invited: "A Day Deliverance With God" At RCCG In Ondo
0.6 min read
Categories: News
The Redeemed Christian Church of God RCCG, Ondo Province 4, Testimony Zone, Divine Provision Parish, wishes to invite the entire church family and the Public for a special deliverance programme.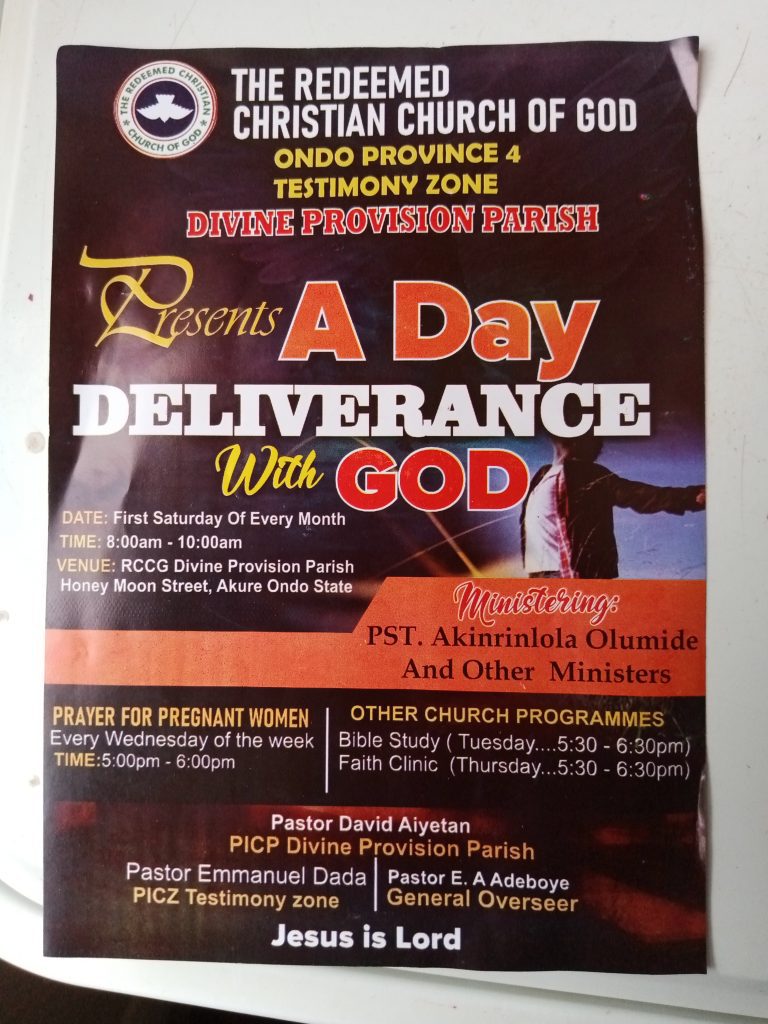 Theme: A Day Deliverance With God
Venue: Inside Church Auditorium, RCCG Divine Provision Parish in Honey Moon, off Ondo Road, Akure, Ondo State.
Date: Saturday, March 6, 2021
Time: 8: am – 10 am
Ministering: Pst Akinrinlola Olumide & other ministers of God.
RCCG General Overseer, Pastor E A Adeboye.
Provincial Pastor RCCG Ondo 4, Pastor Amos Tugbobo.
RCCG PICZ Testimony Zone, Pastor Emmanuel Dada.
RCCG PICP Divine Provision Parish, Pastor David Aiyetan.