Sen. Tofowomo empowers 100 youths on Solar Power skills in Ondo
Nicholas Tofowomo, the Senator representing Ondo South at the National Assembly,has urged the Nigerian Government to create centres where the youths could be trained to develop skills and become professionals in different fields so that they don't move around idle.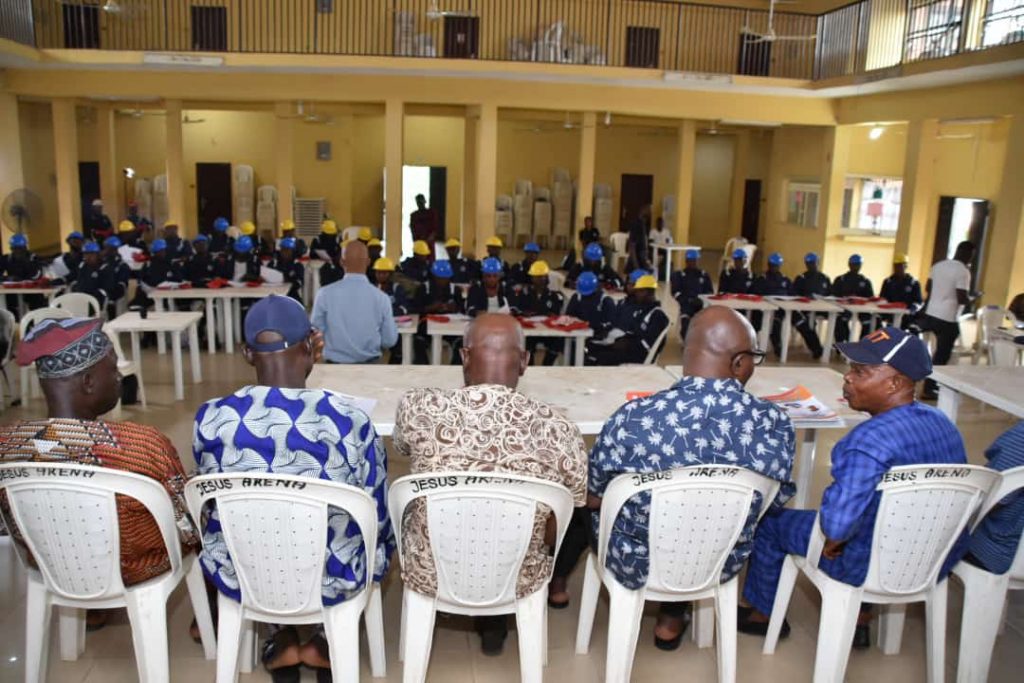 Senator Tofowomo charged the government on Saturday at a training of Solar Power he facilitated for Ondo South Youths at Jesus Arena in Ileoluji, headquarters of Ileoluji/Okeigbo Local Government Area of Ondo State.
The Ondo South Senator said the government is not doing enough in terms of creating opportunities for the youths.
According to the Peoples Democratic Party (PDP) Senator, "Nigeria is producing averagely about fifty thousand graduates every year and about forty thousand are unemployed and if multiplied by 10 years, it shows that about 400,000 people are going around without jobs in the country," the Senator said.
According to a statement issued by his Media Aide, Akinrinlola Olumide, the Senator is poised to change the old order of giving out fishes to Constituents by teaching them how to catch fishes for self-reliant.
Starnews Nigeria reports that while the training empowers the participants by equipping them with marketable and photovoltaic skills, the Senator has however promised to carry out another training on ICT for the youths in his Senatorial district before the end of December 2020.
One of the beneficiaries, Mr. Kala Michael from Ese-Odo Local Government appreciated Sen. Tofowomo for empowering the youths from Ondo South on Solar Power. He said there is always need for lawmakers to stop giving empowerment of money without a life saving independent skills, saying he is now a professional in solar power following what the Senator has done.
Another beneficiary, Temidayo Olagundoye from Ile-Oluji/Oke-Igbo LG emphasized that unemployment is the bane of street protests and demonstration. He attributed the EndSARS protest, banditry, other social vices to the high rate of joblessness in Nigeria. "It is on this note, I sincerely thank Senator Tofowomo on behalf of other beneficiaries for teaching us how to catch fishes instead of giving us fishes. The Senator is a pace center who always moves away from the old order. May God bless him for us", he said.
Speaking at the event, Engr Rotimi Eniasoro, the Lead Project Consultant said the Training of Youths in Solar Power is a thoughtful one most especially when the major challenge of Ondo South Senatorial District is lack of electricity.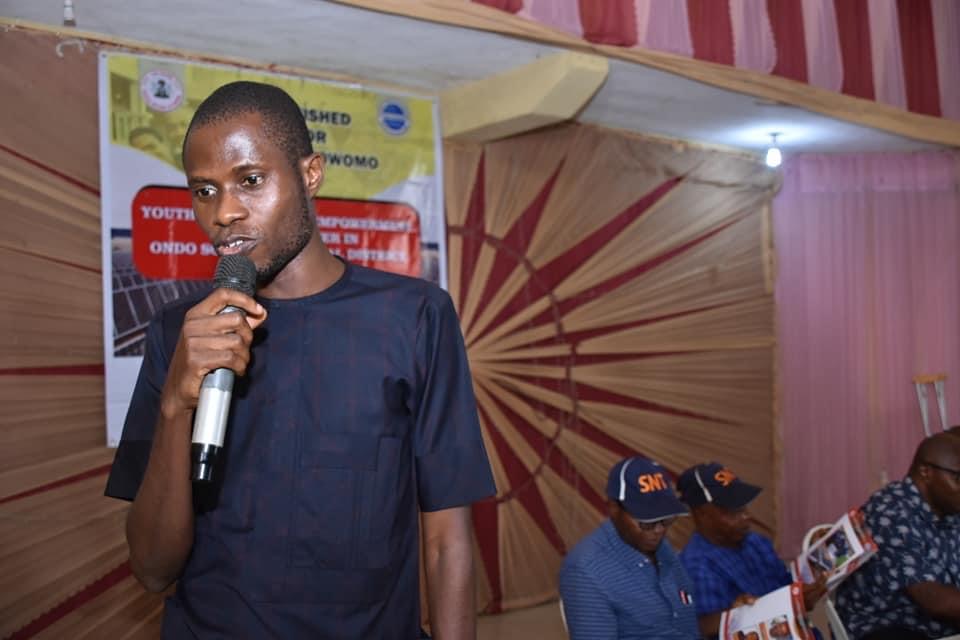 "Empowerment of youths from Ondo South senatorial district on Solar Power Installation is a very thoughtful project even at a time that the South Senatorial district is struggling with bad electricity supply"
"I urge the youths to see the empowerment as a life-saving empowerment that will make them self-dependent and earn a living, " Engr Rotimi said.
Starnews Nigeria reports that 100 youths were empowered with each beneficiary equally selected from across the six local governments of the Senatorial District without party affiliations.
Each beneficiary went home with the following empowerment equipment: two big Solar Panels, 12KV Inverter, Solar Controllers, Solar Lighting, Solar Kit Tool Box, Solar Fans, and financial grants as motivation.