Kudos to Akeredolu over ongoing construction of Okitipupa/Igbokoda bypass road
Ongoing construction of Okitipupa/Igbokoda bypass road by Governor Oluwarotimi Akeredolu is worthy of commendation.
Starnews Nigeria correspondent who visited the construction site at the weekend reports that the construction of the 12km road is ongoing with a rising hope that the road will ease the heavy traffic in Okitipupa town if completed.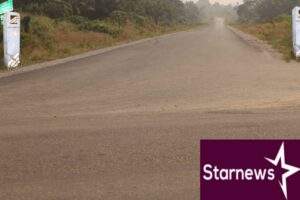 Ondo State Governor, Arakunrin Oluwarotimi Akeredolu flagged off the road project in 2019 as part of the event to commemorate his first anniversary in office.
According to the Governor, the Okitipupa-Igbokoda Bypass road project was flagged off to offer an alternative route to road users traveling to Igbokoda from Okitipupa to ease traffic congestion.
Although the contract duration has exceeded the two years construction agreement signed by the duo of Ondo State Government and the contractor (Craneburg Construction Company). But Starnews Nigeria wishes to commend Governor Akeredolu for his sincerity on the road construction.
Starnews Nigeria calls on the Governor and the construction company to speed up the construction and the timely completion of the 12km road project.
We do not doubt that the road is near completion and would not be abandoned by the government. But the Governor should know that Nigerian electorate believes in the popular saying that "the end justifies the means"