*Go for deliverance if you believe Buhari's anti corruption war –Omokri
The Economic and Financial Crimes Commission (EFCC) has begun the probe into the controversial $16 billion allegedly spent on power projects during the administration of former President Olusegun Obasanjo.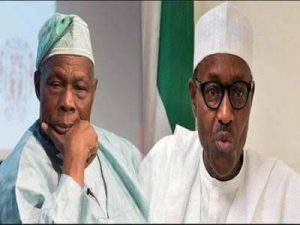 A top EFCC official was quoted by the nation newspaper to have said that:
"We are looking into all the allegations and issues surrounding the power projects.
"We will conduct a comprehensive and forensic probe to ascertain the true status of all the projects"
"This investigation will actually ascertain how much has been spent so far."
"We have many figures being bandied about as follows: $16 billion, $13.278 billion, $10.3 billion, $8.4 billion and $8.55 billion."
"Already, a team is collating facts and figures on these projects as part of the preliminary level/ bend of the investigation."
"We will retrieve the report of the House of Representatives Committee which investigated the power projects."
"The House actually recommended 18 top former public officers, including two ex-ministers, for investigation by anti-graft agencies, especially EFCC and ICPC."
Meanwhile, former presidential aide to Dr. Goodluck Jonathan, Mr Reno Omokri has described the EFCC move against former President Olusegun Obasanjo as a witch-hunt against the former president for rejecting the reelection agenda of President Buhari.
Read his response as tweeted:
"For 3 years Buhari has been in power. It is only after Obasanjo rejected his reelection agenda that EFCC, whose chairman publicly wears Buhari reelection lapel pin, decided to probe Obasanjo. If you still believe there is an anti corruption war, you need spiritual deliverance!"
Although, former president Obasanjo seem to have envisaged his probe when he said in his earlier response to this allegation that he was ready for investigation.