Buhari Emerges "Worst President In Nigeria" As Twitter Users Voted Against President
0.5 min read
Categories: News
Sahara Reporters organized a poll on Twitter to ask who is the worst president in Nigeria.
The current President of Nigeria, President Muhammadu Buhari, who hasn't finished his tenure was voted by Nigerians on Twitter as the worst president the country has ever produced.
The second worst president was followed by Dr. Goodluck Jonathan, Olusegun Obasanjo came third according to the opinion poll conducted by Sahara Reporters.
See the result below: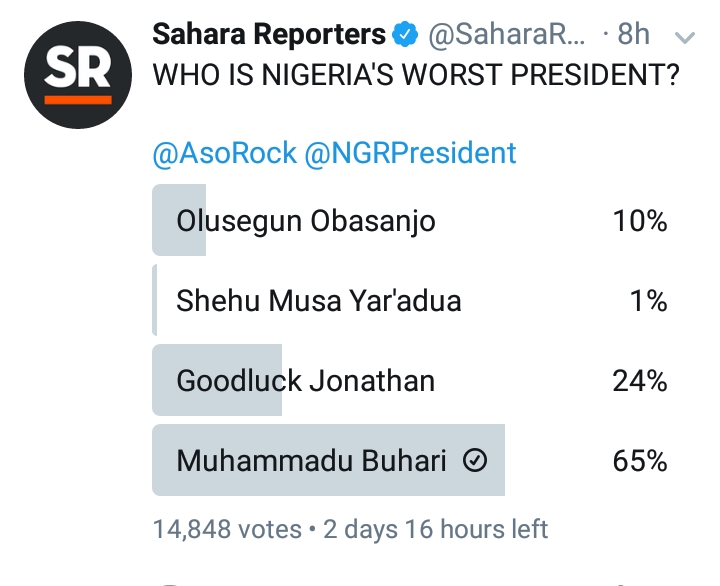 You can also drop your answer in the comment section to know who is your worst president?