It was a glorious service at the Redeemed Christian Church of God (RCCG), Ondo Province 9, in Akure, the Ondo-State capital, as the congregation rained praises with dances and leaping, to worship and thank the Almighty God for the last Sunday in year 2018.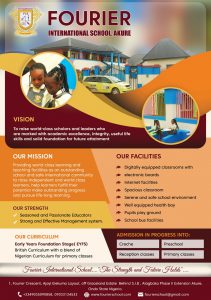 After a brief sermon and shower of prayers by the pastor in charge of the province, Olaiya Sule, the service of praise was declared opened in appreciation of what God has done for the body of Christ between January till date.
The Parish Pastor, Olajide Olamide, presented some gifts on behalf of the church to departments, group leaders, individuals, workers and ministers, for their outstanding works for the church and service to God.
Church members also exchanged gifts in a show of love to appreciate one another before the close of service.