2019: Obasanjo Makes Shocking Revelation Over Attempted Bribe
1 min read
Categories: News
— I told him to produce his WAEC Certificate and provide… OBJ
Former President Olusegun Obasanjo has dropped a bomb as he revealed that he was called on phone by a presidential candidate of a particular political party who asked him to name his price in order to get his support ahead of 2019 presidential election in Nigeria.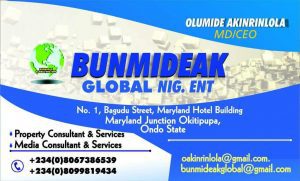 Obasanjo who did not mention the name of the party or its candidate, however said he demanded for the SSCE certificate of the caller and 20 million jobs for the teeming youths of Nigeria as a means to decline the offer.
He gave this schocking revelation on his twitter page yesterday.
The tweet read:
"A politician called me this morning and asked me to name my price to earn my support, I told him SSCE certificate and 20 million jobs for the teeming youths. He dropped the call. Please know your worth and cheap people will avoid you."
See the screen shot as tweeted by Obasanjo.